NAHH Annual Conference 2015
Event:    NAHH Annual Conference 2015
Theme: "The choice to die at home – a reality or an aspiration? Does hospice at home hold the key?"
Where:  The Met Hotel, Leeds
When:    Thursday 1st and Friday 2nd October 2015
Conference Programme
The NAHH 2015 conference programme is available below:
NAHH Annual Conference 2015 - Final Programme
Conference Theme
The annual conference of the National Association for Hospice at Home is to be held at The Met Hotel, Leeds on Thursday 1st and Friday 2nd October 2015. The theme is:
"The choice to die at home – a reality or an aspiration? Does hospice at home hold the key?".
Speakers
Chairperson
Dr Alan Baron
Chief Executive, Wigan and Leigh Hospice
Download Biography
Keynote Speakers
Jane Cummings
Chief Nursing Officer, NHS England
Biography coming soon.
Claire Henry, MBE
Chief Executive, The National Council for Palliative Care & Dying Matters.
Download Biography
Professor Sheila Payne
Emeritus Professor in Palliative Care, Lancaster University and President of the EAPC. 
Download Biography
Other Speakers
Frances Cox
Charlotte Brigden
Dr Claire Butler
Mrs Louise Eagle
Professor Barbara Jack
Anna Conlan
Biography coming soon.
Dr Dai Roberts
Mary O'Brien
Dr Derek Willis
Headline Sponsor
The NAHH Annual Conference 2015 is kindly supported by our Headline Sponsor: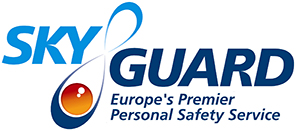 Useful links
For useful links relating to our conference, please see below.
Discounted Car Parking
The Met Hotel has agreed a discounted rate with a nearby NCP Hotel.
Instructions for Wellington Street Car Park can be downloaded here →
The Met Hotel
http://www.hotelmetleeds.co.uk/conferences/
Visit Leeds
The National Council for Palliative Care
NHS England
The EAPC
Skyguard
Gallery 
Join Our Mailing List
If you are not already on our mailing list and would like to receive information about this conference and future NAHH events please email nahh@compleatconference.co.uk →
Back