What is Hospice at Home?
Hospice at home is an integral component of community end of life care bringing the skills, ethos and practical care associated with the Hospice movement into the home environment; putting the patient and those who matter to them at the centre of the care.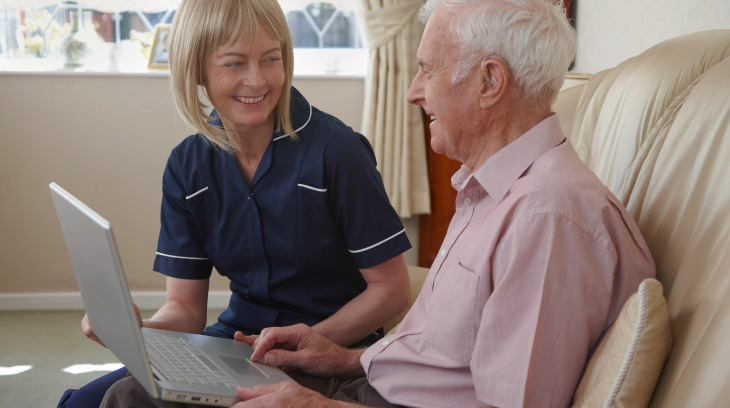 Hospice at home services aim to enable patients with advanced illness to be cared for at home, and to die at home if that is their preference. Care may be provided to prevent admission to, or facilitate discharge from, inpatient care for crisis management or for longer periods of care. Care may also support times of rapid change.
Care is intended to be of the highest possible standard to enhance the quality of life of patients, while supporting carers and families. Hospice at home often works in partnership with many other health and social care professionals to achieve this.
Back